April started with our clocks going forward by an hour, marking the beginning of British Summer Time. Spring/Summer can represent optimism, positivity and hope for the future. What are your future plans with your property?
In our April Fish Need Water newsletter, we have practical tips on how you as a landlord can work together with your tenants to make things easier for them, while still protecting your investment and costs in a time where the cost of living is rising. If you're planning a fresh start and selling your property, we've got you covered as well with a comprehensive blog on what you can expect…
Here's what we've got for you this month:
For Landlords: The Cost of Living Crisis: What can Landlords Do?
Are you selling this Spring? What to Expect, New Style Trends and Top Viewing Tips
Property Industry Eye: Leasehold reform – Act comes into force in June
COST OF LIVING CRISIS: WHAT CAN LANDLORDS DO?
We've all seen the headlines: inflation at its highest point in almost 30 years; interest rates are rising, and the energy cap has lifted. Everyone's on tenterhooks to see what it will mean for their bank balance, and of course, landlords and tenants are going to be affected. Here's a quick checklist on what you can do; for the full article and broader explanation click HERE
Start with a heart -to-heart: Checking in with your tenants to find out where they're at will prevent an uncomfortable silence from brewing. You can solve a lot with a friendly chat, and you could nip a problem in the bud before it ever escalates
Making your buy-to-let more energy efficient will improve it's value and soften the impact of rising utility bills
Think about rent stability
If you have a buy-to-let mortgage, a quick look at your existing deal compared to current offers will tell if you can make a saving.
SELLING THIS SPRING? WHAT TO EXPECT, NEW STYLE TRENDS AND TOP VIEWING TIPS
Spring is famously the busiest season for buying and selling, and not just because our thoughts turn to spending more time outside in summer. Now is when families start planning their move for the next school year, an immovable and non-negotiable deadline that brings more homes to the market.
While more availability does equal more competition, it spells good news for finding your next home (as long as you're ready when it hits the market). So to give you the upper hand in selling your home and finding your next one, our blog includes essential spring viewing tips and the latest design trends to stand out as the tallest daffodil in the bunch. Click here to continue reading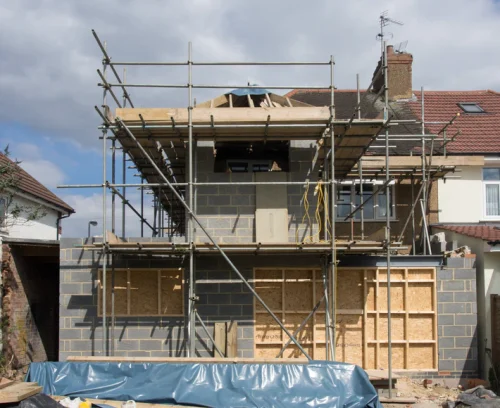 LEASHOLD REFORM – ACT COMES INTO FORCE IN JUNE
Applying to all leasehold properties and England and Wales, are you prepared for the changes that will come into effect on 30th June 2022?
This new Act will restrict the ground rent on all completely new leases of residential property to a 'peppercorn' rent – i.e. zero.
Where an existing lease is extended as part of an agreed or voluntary renewal, the ground rent can continue during the remainder of the old lease, but the ground rent must be zero for any new period of time added to the lease…. click HERE to read the full Property Inudtry Eye article
What's your next step?
Being positive and proactive through all that's going on will help you stay ahead of potential problems, whether that's selling your home or enhancing your rental properties and maintaining their profitability.
If you're a landlord in South East London or looking to sell, give us a call on 02086907766 or send us a message to info@fishneedwater.com  – we'd love to show you how we can make a difference to your future plans today.
Thanks for reading our blog article. We'd love to be able to assist you further by giving you some open and transparent advice about your property and how we can assist you. Just fill out the form below and we will be in touch.
Book your property consultation now