Here's a statistic that you need to know.
99.6% of buyers now look for their new home using a property search website (Rightmove, Zoopla etc).
Now that you know that almost every buyer looks online to find a new home, can you see why you need to take some time to carefully present your home in the best possible way, accentuating all of those glorious features you fell in love with and the energy and love you've put into it?
I can unequivocally state that the most important thing you need to know about selling your home is: the more effort you make preparing it, presenting it and then photographing it, the quicker it'll attract offers and the higher the offers will be!   I've learned that over 15 years of selling properties.
Every agent you ever meet will tell you they are aiming to get the best possible result for you, agreed?
But what will they 'actually' do to help you get the best result?
Take a look on Rightmove.  It won't be long before you see a few photos that make you squirm.
Or you'll see a reasonably tidy room and then realise they left a bunch of coats and shoes piled up which kills the shot.
Agents generally are NOT very good at giving advice about what to do.  They certainly won't lift a finger to help you prepare.
And the photographers – they are offering a budget cost service in most cases, and they'll want to finish their 10 to 12 photos and move onto their next job, so you can't expect them to be helping out or taking longer than they need to.
Organising to have a few photos taken and placing an advert on the property search websites isn't going to get you the best result.
You need expert advice on preparing your property for sale, and then you need expert help on how to present it in the best possible way.
I expect there are other passionate agents that like me help clients to prepare their property for sale.  I haven't come across any locally, however.
I often spend a half a day helping to prepare my clients property for marketing photos. I help to declutter, re-organise and sometimes even to clean if it's going to improve my photos.
And I wouldn't spend time doing it if it didn't make a huge difference.
Think about when you're looking for properties on Rightmove yourself.  Do you naturally feel attracted to those property adverts that are messy, or those that look like they've had an interior designer organise it?
I'm not an interior designer, but I'm passionate about interiors and if you check over the photos below, you'll see I'm an expert at making my clients properties look amazing online.
"On the day of taking the marketing photos, James came over an hour beforehand to style my property and clear any clutter. So many people commented on how brilliant the photos were and how much it set my flat apart from others on the market." Ellie, SE19
Here's a screen grab from getagent.co.uk showing it absolutely makes a difference!
I helped to style the properties below for the photographer, and I also directed the photo-shoot making sure I got the images that I knew would create an amazing online advert for my client.
Most properties here sold for the asking price or above and attracted several offers in doing so.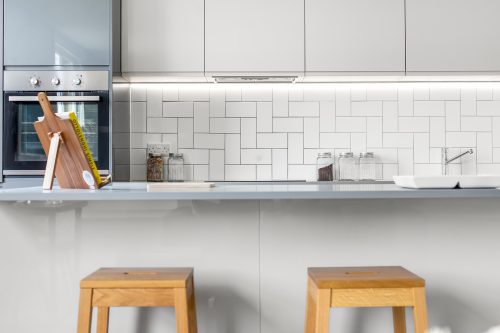 Most adverts have the bare minimum of photos.  I see this even on stunning 1m plus properties.
I aim to do so much better than that for my client's adverts.  Most of my adverts have 30 plus images and I love having viewers tell me the advert was 'awesome' or 'stood out from other adverts'.  It's reassuring that I'm doing the right things.
My clients love the adverts I create for them.
"James is a Rightmove genius and an expert in marketing. I added many soft furnishings, pictures, luxury soaps, flowers, wine and books – all following James's advice, and my flat was transformed. James worked closely with the photographer and the photos turned out incredibly well and very arty, a different league to that of the previous agent. In fact James spent the afternoon moving and repositioning items to make the photos work. He even moved all the bins from the front of the house so the street shot looked neat and welcoming. I was impressed with his enthusiasm and attention to detail. Once my flat was up again on Rightmove it soon had an offer. All the preparation work had paid off."
If you want to talk about how to prepare your property for sale and how best to style it, please call me on 020 8432 1505 or email me at james@fishneedwater.com if you want to chat.
Expert advice from an ED based interior designer
Oh, and also for the right type of properties I have a great relationship with a local ED Based qualified Interior Designer Angela, and I'd happily pay her for an hours consultation for industry hacks and ideas that will help make your property stand out.
Thanks for reading our blog article. We'd love to be able to assist you further by giving you some open and transparent advice about your property and how we can assist you. Just fill out the form below and we will be in touch.
Book your property consultation now